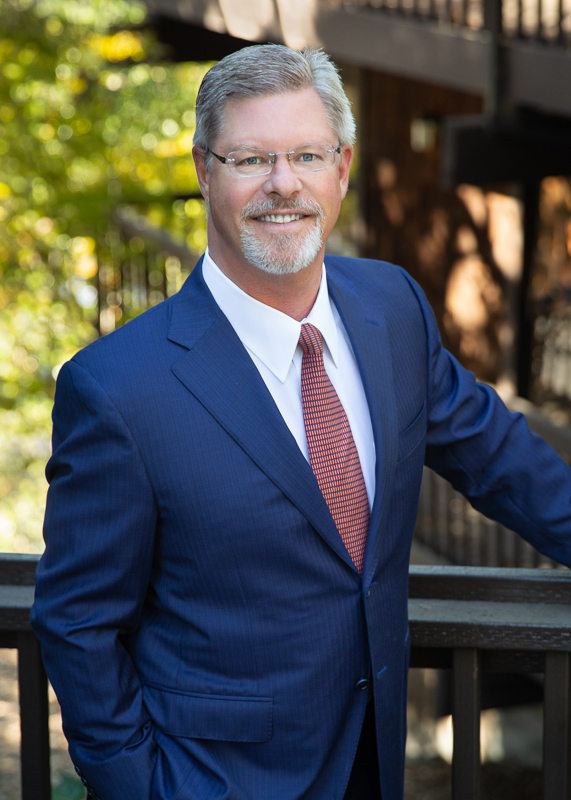 Stephen M. Judson is an experienced civil litigator who has built a practice focusing on real estate and construction disputes, commercial lease litigation (including unlawful detainers), and business/commercial law with an emphasis on creditor's rights in state and federal Bankruptcy Courts. His representative clients are construction professionals, contractors, subcontractors and material suppliers, as well as property and business owners and commercial property managers. Steve represents all forms of business entities, including partnerships, corporations, LLCs, as well as individuals.
Work History
Steve spent over 26 years with the firm Fitzgerald, Abbott & Beardsley, the last 18 of which he was a Partner. During this time, he was often called upon to handle litigation and other disputed matters for the firm's highly acclaimed Trust & Estates practice. He worked with the estate partners to supply litigation and dispute resolution services. Matters in this field included will and trust contests, accounting disputes, beneficiary disputes, petitions to determine title to property and financial elder abuse cases.
Steve also spent time with the Alameda County District Attorney's Office as a Deputy District Attorney on a pro bono basis trying criminal jury trials to verdict. Between approximately 1991-2005, Steve served as a Judge Pro Tem in the Alameda County Superior Courts.
Steve is extremely active in the community, having spent many years in leadership positions on nonprofit boards and civic organizations. These include the Oakland Rotary Club, Rebuilding Together Oakland, Marcus Foster Educational Fund, The College Preparatory School, Fred Finch Youth Center, and The Commonwealth Club of California. He is a member of both the Alameda County and San Francisco Bar Associations, and is a member of the Associated General Contractors Legal Advisory Committee.
In his decades long practice, Steve has developed a client-focused approach to disputes and litigation. Preemptive planning, strategy and good contract drafting is first and foremost as a best business practice. Cost containment and budgeting to drive the business decisions of clients is also critical. But, Steve is well-equipped to handle any litigation that cannot be avoided. His experience includes many court and jury trials, as well as ADR such as mediation and arbitration.
Steve also welcomes speaking engagements to professionals and organizations. Topics he has presented on include creditor strategies in state court and bankruptcy (including preference actions), commercial lease negotiation and litigation with challenging tenants, and construction remedies (mechanic's liens, stop notices and surety bond claims).
When not assisting clients, Steve enjoys spending time with his family, fly fishing, backpacking, and a good game of golf.
Education
B.A., Stanford University, 1982
J.D., University of San Francisco School of Law, 1985
Roger J. Traynor Moot Court Advocacy Team
Co-Director, Moot Court Advanced Competitions