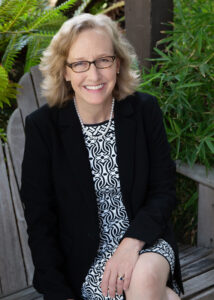 Helen's breadth of experience in both litigation and transactional matters gives her a perspective which serves her clients well.  Whether she is drafting motions, conducting discovery, or bringing a real estate acquisition to a successful close, she can be counted on for her intellectual abilities and careful attention to detail.
Helen Bequette began her career more than three decades ago working for a small San Francisco law firm which gave her firsthand experience from an early date with court appearances, discovery, and depositions.  She has represented clients in breach of contract, professional liability, tortious injury, partnership dissolution, and employment class action lawsuits. She is experienced in all aspects of pretrial and trial preparation procedures, including dispositive motion practice, depositions, and complex discovery.  She has represented clients at arbitrations, mediations, settlement conferences, and trial.  Her legal research and writing skills have served her well in her appellate practice.
Helen is also an experienced transactional attorney who has closed scores of commercial real estate acquisitions, dispositions, and financings, primarily in the multifamily housing market.  She is well-versed in working with lenders in complying with financing requirements for a variety of real estate lending transactions.  Through her transactional experience, Helen has developed significant expertise in title review as well.
Areas of Expertise
Business Litigation
Commercial Real Estate Transactions
Appeals
Education
J.D., Georgetown University Law Center, 1991, Journal of Law & Policy in International Business
B.A., cum laude, Duke University, 1988, double major in English and Mathematics