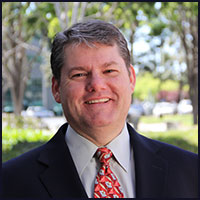 Martin Sances is an experienced general counsel and transactional attorney who brings significant business acumen to the table when dealing with any problems facing the modern business. From mergers and acquisitions to labor disputes or insurance coverage problems, Martin takes a proactive approach in preparing clients to handle the varied legal difficulties they may face.
If you need assistance with a large transaction, have regulatory concerns or even disputes within your ownership group, Martin has the experience to help you resolve these problems in an amicable and efficient manner. Martin has successfully managed high volume in-bound and out-bound contracting processes and has developed forms and procedures to streamline your ability to get agreements done and move on with business. Martin will help you organize your corporate structure so that your corporate governance best accommodates your company's existing practices and future needs.
Work History
Martin has worked for large, international publicly traded companies as well as smaller, privately held companies. He has the ability to take on, and provided guidance related to, a wide range of challenges that arise in business. Martin has led large technology procurement and development efforts in the fields of facilities, insurance, renewable energy and transportation. Most recently he has set-up an autonomous vehicle testing program for a client to provide practical business support in addition to the legal nuts and bolts.
Please go to my blog to see more of my legal insights-generalcounsel.blog